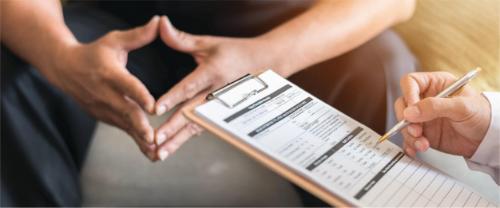 ---
National Depression and Mental Health Screening Month was created to increase understanding, decrease stereotypes, and promote education on how depression and other mental health issues impact people.
Everyone has struggles in life. But if you experience any of the signs below (identified by researchers Kurt Kroenke and Robert L. Spitzer) without any relief for several weeks, seeking support could be beneficial.
Some common symptoms and warning signs of depression include:
Loss of interest in hobbies or things once enjoyed
Decreased energy and fatigue
Changes in appetite
Feelings of guilt or worthlessness; feelings of being a burden or letting other people down
Trouble concentrating, changes in memory, and difficulty making decisions
Moving or speaking more slowly
Physical aches and pains, increased headaches, and digestive issues
Feelings of irritability, frustration, and restlessness
Persistent sadness, anxiety, or feelings of emptiness
Feelings of hopelessness that may include thoughts or preparatory acts of suicide
These signs, associated with depression, can be triggered by any number of things. It is normal to feel low after suffering hardship or loss. It is also normal to feel a sense of loss after a positive change in life. However, when someone feels low for longer periods of time, it can turn into or increase the risk for depression.
Be aware of risk factors in yourself and others, and encourage peers, family members, and friends to seek assistance when needed.
The Community Counseling Program (CCP) has licensed counselors who can help screen Marines and their family members for signs of depression and determine the right kind of care, help, and support they need.
For additional resources and information, contact the Military/Veterans Crisis Line by dialing 988 (press 1), texting 838255, by visiting www.veteranscrisisline.net/ to chat with a counselor online or by visiting www.usmc-mccs.org/protect.