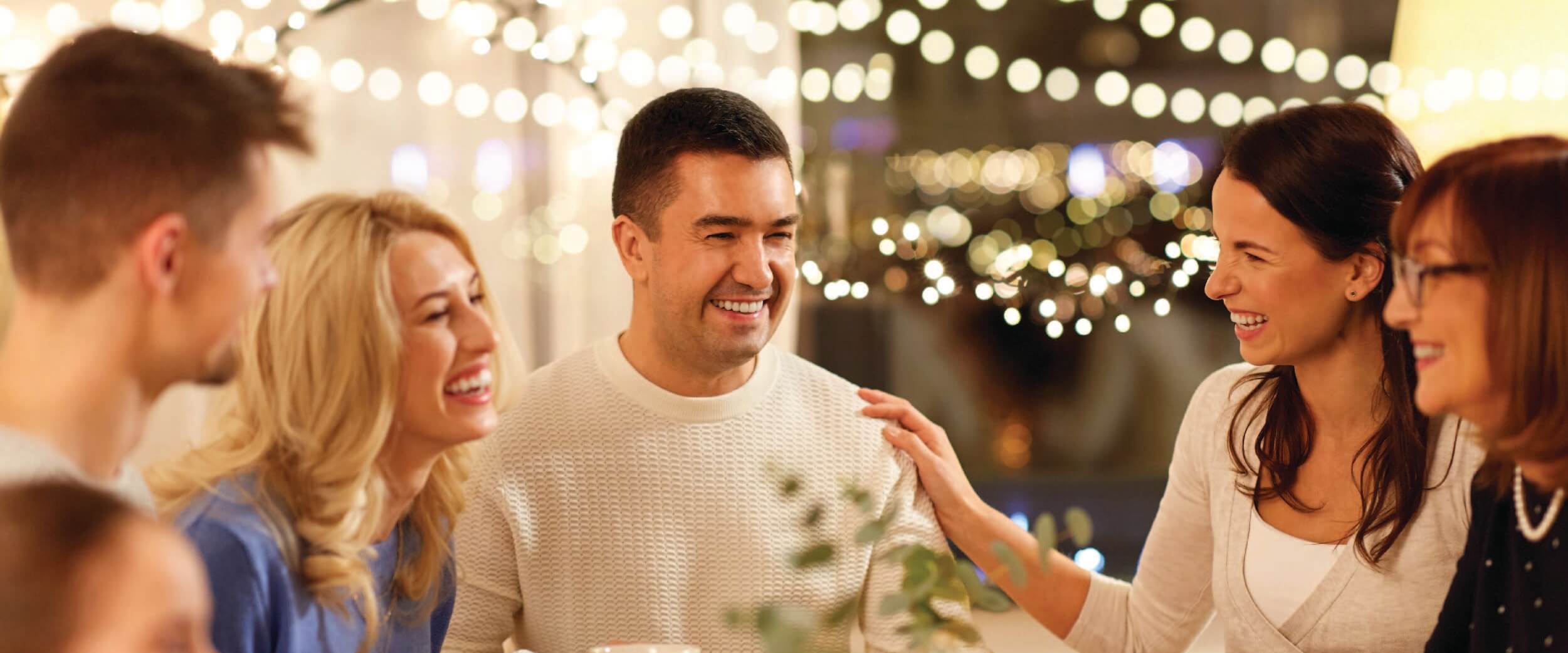 ---
People celebrating holidays with family, friends, and loved ones can still feel lonely. Connect with those around you to help cope with grief and loss and to prevent loneliness, isolation, and in some cases, suicidal thoughts or ideas.
Here are some tips on how to CONNECT:
Connect with others by scheduling time to talk, share a meal, or do an enjoyable activity together. Volunteering is a great way to get active and socially engage. Plus, it can feel good to give back within the community and help others.
Observe your emotions and physical sensations. For example, stress can be felt as tension in the shoulders or pressure on the chest. Being mindful of your feelings can help increase self-awareness. Take a deep breath and try to relax when feeling tense.
Note the nearest resources. Connect with a resource at your Community Counseling Center, as necessary, or if you experience any suicide-related thoughts or behaviors. Military OneSource and Military Crisis Line are available 24/7. You can always contact the MCCS Suicide Prevention Program for resources available to you. Dialing 988 is another way to connect to services.
Nudge yourself outside. Connecting with nature can be beneficial to your mental health, whether it is spending time outdoors or bringing nature into your everyday life. Semper Fit Outdoor Recreation activities include swimming, parks, trails, picnic areas, playgrounds, sports, recreational shooting, beaches, lakes, and competitive events.
Empathize with others by listening to their stories and sharing personal stories with others. Taking time to talk in a world of texts, emails, and social media posts can help relieve stress and strengthen personal connections.
Coping skills can assist in managing difficult emotions. Work to develop problem-solving skills and learn mindfulness techniques to bring calmness. Re-engage with hobbies you used to enjoy or discover new activities that bring a sense of peace.
Take care of yourself by setting healthy boundaries with individuals who do not contribute to your mental health in a positive way. Communicate your needs with others, set limits, and practice self-care and self-respect.