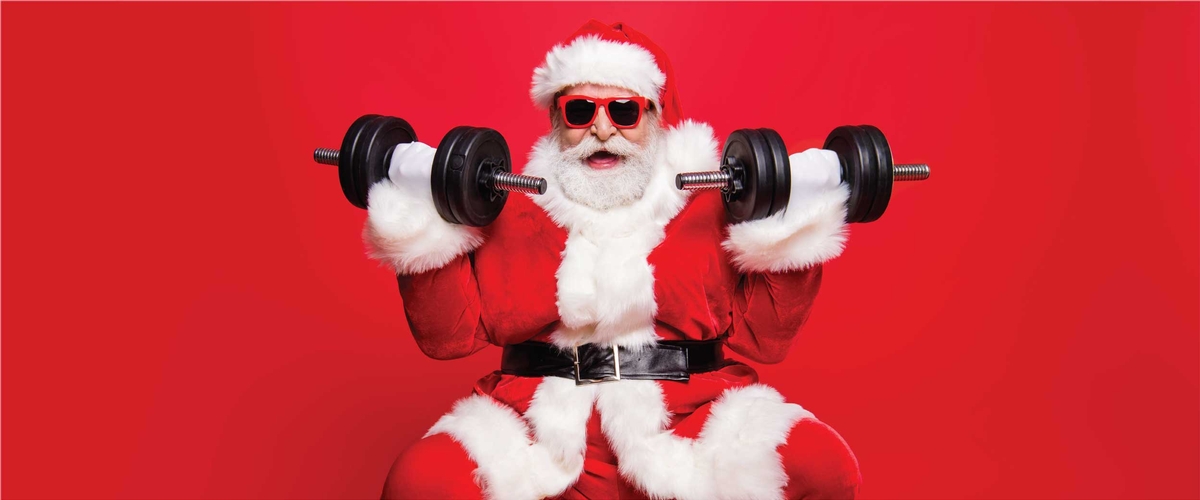 ---
Check out these eight tips for staying fit this holiday season:
Move EVERY DAY!

Make it a point, no matter where or what your holiday schedule is, to move every day. Plan exercise like walking, parking far while shopping, and even taking the stairs.

Make a Routine and Stick to It

Find the time, usually best done in the morning because of limited interruptions, workout and stick to it.

80/20 Rule for Food

80 percent of the food you eat per day should be healthy (lean protein, complex carbs, and health fays). The other 20 percent can be delicious holiday snacks.

Prioritize Sleep & Limit Stress

Make sure you find the time to sleep, sleep lowers stress, limits poor food choices, and provides energy to workout.

Plan Active Holiday Activities

Find activities with your loved ones during the holidays that are active, walk around the city, walk through neighborhoods to look at decorations, partake in sports, and even family workouts!

Plan Ahead

Everyone will do holiday shopping, and sometimes you get stuck between a rock and a hard place with only the worst but most delicious food options. Plan ahead, eat before you go shopping or attend activities, and bring healthy snacks.

Lean Protein and Veggies

When in doubt, eat lots of lean protein and veggies. Filling up on these are macro-friendly (low in calories, but high in nutrients) and are great to fill the place of some of the holiday snacks that tend to be pitfalls when hungry.

Stay Realistic

Lastly, remember this is the holiday season. Enjoy the time with your friends and family. But that doesn't mean you need to go off the rails with your diet and working-out. Find a healthy balance.
Be sure to check out your installation's fitness centers and recreation centers for their holiday hours.