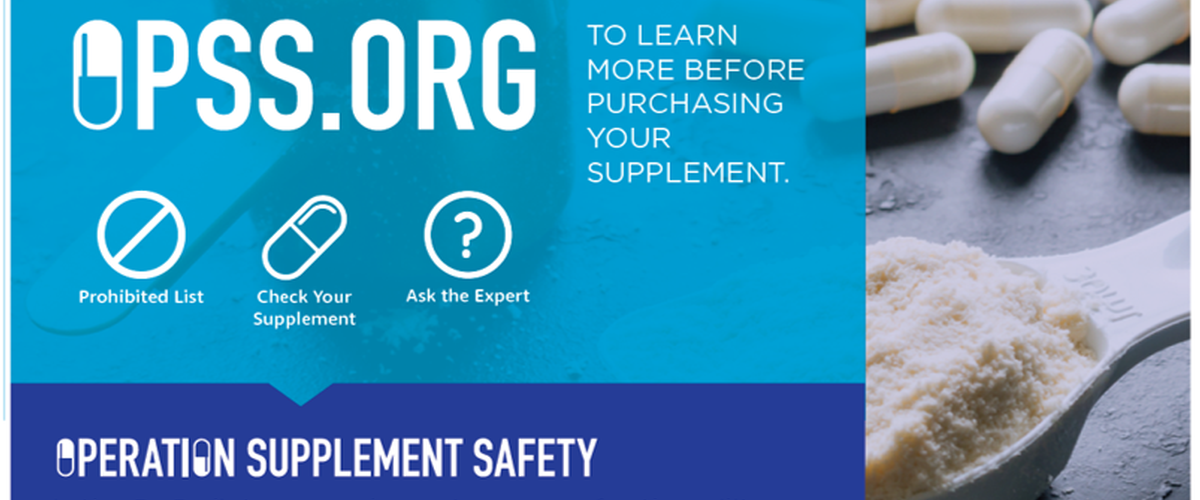 ---
If a dietary supplement is sold in stores, it must be safe, right? Wrong. When it comes to dietary supplements like weight loss products, performance enhancers, or muscle-builders, manufacturers don't have to prove they're safe before selling them. There is no law requiring pre-market safety checks before a dietary supplement goes on a store shelf. This includes checking to see if a product has illegal ingredients or if its contents match what is listed on the label. The Food & Drug Administration (FDA) is responsible for regulating dietary supplements in the US, and unfortunately, does not step in to remove products from the market until people start getting sick AND report it to the agency. So what can you do to be an informed consumer?
Visit the DoD's Operation Supplement Safety (OPSS) website at www.opss.org. OPSS offers many tools and resources to help you learn more about the supplements you are or may be thinking about taking.
Ask the expert. Can't find your supplement or still need answers? Submit your question on the website and you will get a direct response from the experts at OPSS.
Score your supplement. See how your supplement rates using the questions below. The scorecard is also available on the OPSS website and is mobile-friendly.
For any additional help, the Semper Fit Health Promotion Program is your installation resource to assist you in becoming an informed consumer. Contact your local Health Promotion Program today.